Let's focus on one of the Basic Principles of Pilates!
BREATHING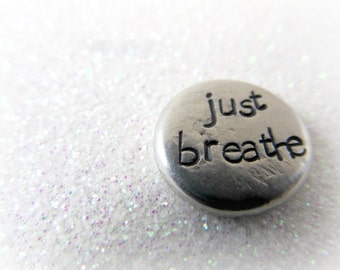 PROPER BREATHING:
Focuses the mind on each task
Helps avoid unnecessary tension in the neck and shoulders during exercise
Exhaling deeply helps activate the deep abdominals (transversus abdominis) to remain stable throughout an exercise
Breathing in through the nose and out through the mouth can help regulate the breath and encourage a fuller breath pattern
Exhaling through slightly pursed lips facilitates a deeper contraction of the abdominal muscles
EXPERIMENTING WITH BREATHING
Noticing natural breath pattern:
While lying on your back, breathe in through your nose, and notice your natural breath pattern.  Is one area affected more than others: the abdominal cavity, upper chest, sides or back of the rib cage?
Breathing while hugging knees:
Sit on a mat, upper body and head rounded forward, hands resting on knees or shins, neck relaxed.
Focus on sending breath into the back and side of the rib cage.  Avoid a shallow breath only into the upper chest and shoulders.  Place your hands on your lower ribs and encourage expansion while engagement of the abdominal wall is maintained.
Written by Autumn Dawson
Information generated from Merrithew Corporation (STOTT PILATES parent company)